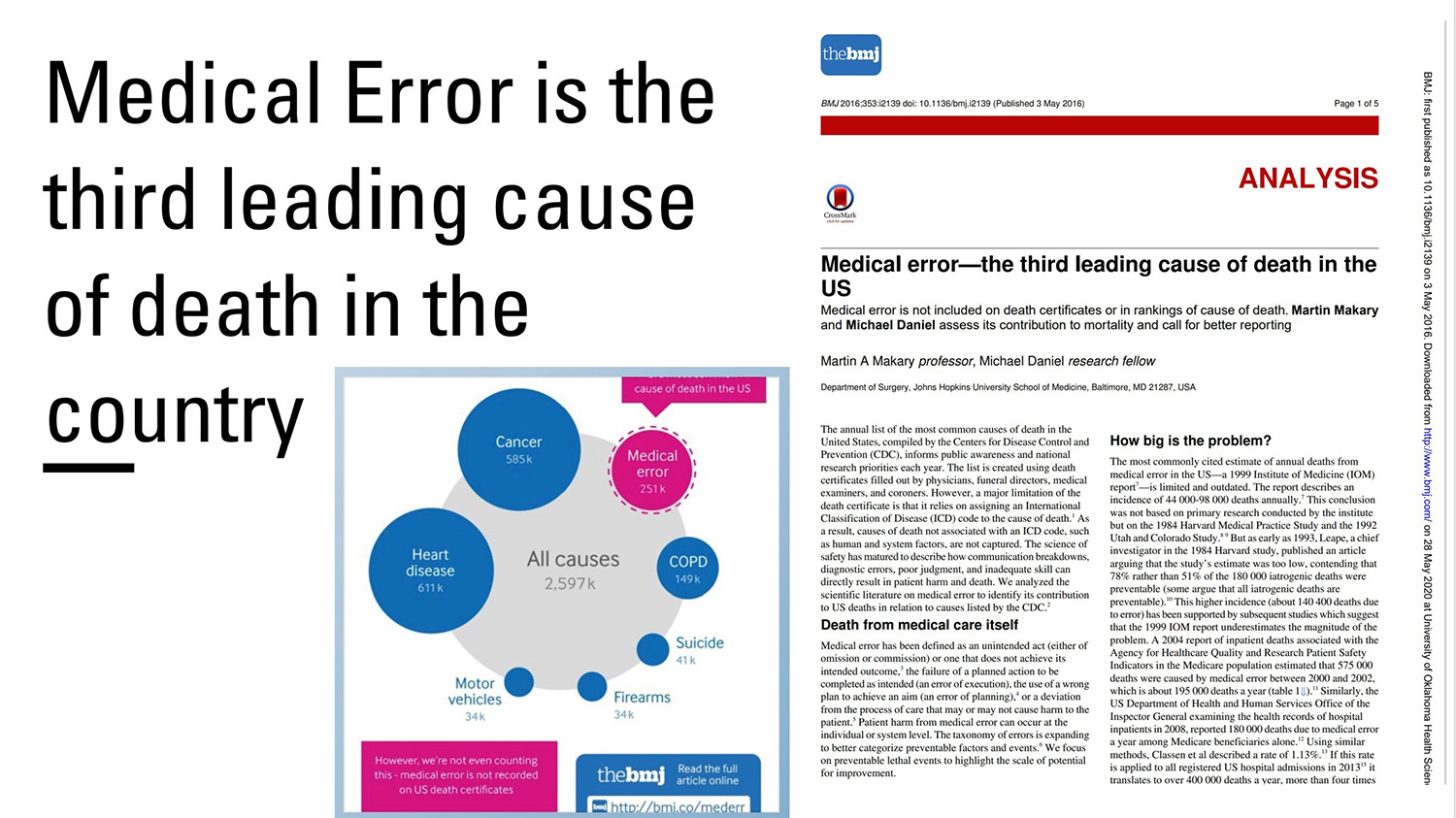 Medical Error is the third leading cause of death in the US. BMJ 2016;353;2139. Medical error also causes other injuries besides death.
Medical error is also referred to medical negligence or medical malpractice.It includes errors by all healthcare providers of any type e.g. doctors, nurses, physicians assistants, medical assistants, in all healthcare settings, e.g. offices, hospitals, surgery centers, nursing homes which produces injury of any kind.
Death certificates do not list medical error as a cause of death–the problem is much bigger then reported. And, Injuries e.g.loss of limb, loss of organ function are not reported or tracked statistically at all.
Almost all medical malpractice happens 'behind closed doors'. Patients are sick or may be under anesthesia or medicated and frequently do not know what happened.Family members are in the waiting room or not present or simply not told what happened with their loved one. What is worse is most states including Oklahoma have laws that protect physicians and hospitals from having to disclose the truth of what happened.

These laws are called peer review laws. Peer review laws create a privilege, the privilege of secrecy, so physicians and hospitals do not have to disclose to the victim or their family members what happened or the outcome of an internal investigation.

Frequently, patients or family members have to file lawsuits just to be able to find out what happened or how it happened. Knowing this information and understanding what and how the medical error occurred is important to the victim(s).It helps to aid in coping mentally and emotionally with what has occurred. The victims need to know.